People joined

160
The Beyond Barriers Virtual Run (Dec 2-22) - Go Beyond to break down barriers and empower young people facing challenges!
In 2023 Beyond Barriers Virtual Run will cover 800 kilometres, stretching from Parramatta, the location of one of our major supporters and Goal Race for many of our students - the Three Bridges Run, to Coolangatta, the location of another major supporter and Goal Race for students in 2023 - the GC50 Run Festival! The funds generated from the run, with your support, will help the Run Beyond Project to continue to provide a framework which teachers can use to connect with and empower young people beyond the finish line.
The Run Beyond Project empowers students by asking them to go beyond their comfort zone. Our students aren't runners. They're high school students from a variety of circumstances who commit to undertaking our program in order to develop personal and social capabilities that see them not only get to the finish line of their Goal Race, but thrive beyond this, personally and as contributing members to their communities.
We have graduated over 320 students through our program so far, including 64 indigenous students, 41 students from refugee backgrounds, and 12 who have been in out-of-home care, as well as students impacted by numerous other factors such as exposure to discrimination and long-term parental unemployment.



About the Run Beyond Project
The Run Beyond Project was founded in 2015 when teacher and marathon enthusiast, David Criniti persuaded 5 of his Chester Hill High School students, all from refugee backgrounds, to go beyond what they thought possible and train for a half-marathon. It quickly developed into a program used by teachers in schools across Australia to help young people progress towards a goal, and acquire valuable skills which can be applied to enable them to excel in all areas of their lives, beyond the context of running.
Take the challenge to make a difference!
Beyond Barriers Team Challenge
To show your support of The Run Beyond Project and help us enable more students beyond 2023, see if your team can notch up the 800km it takes to get from Parramatta, home to one of our major supporters - Three Bridges Run to Coolangatta, home of another major supporter - the GC50 Run Festival.
Set your own challenge...whether it be a dedicated team of 2 clocking up 20 kms each a day, a team of 10 running for 4 kms each per day or a more relaxed team of 20 dedicating to 2 kms each daily! Each and every team member is a valuable runner and will have a positive impact!
Interested in supporting The Run Beyond Project? Contact us
All Donations are Tax Deductible
Entry Fees are not Tax Deductible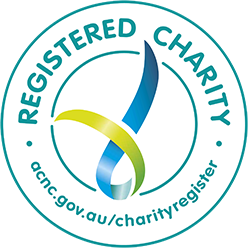 Nicholas Murphy just donated

$26

Richard Halliwell just donated

$21

Anonymous just donated

$3020

Tracey ODonnell just donated

$26

Renee H just donated

$6

Gill Johnsen just donated

$21

Tim Martin just donated

$21

Dale Thompson just donated

$21

Paul Gallagher just donated

$32

Chris ONeil just donated

$104

Betty Salkeld just donated

$21

Jemma Caon just donated

$32

Julie Whelan just donated

$21

mick kramer just donated

$53

Paul Wilson just donated

$70

Kewal W just donated

$21

skinner sean just donated

$21

Anonymous just donated

$21

Hylton John just donated

$53

Clementine Eaton just donated

$40